Our Concept:
10 Colors – 10 Charities – 10% Donations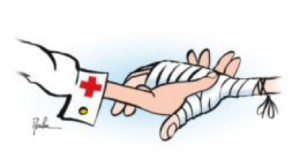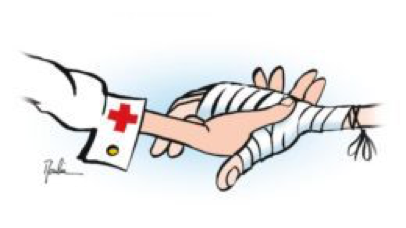 Because not everyone has the chance to have a comfy home, we decided to take action at a social level with our 10-10-10 campaign: we selected 10 colors for our ready-made blankets and each color represents a different Charity that we donate 10% of our sales' profits to. Our ambition is to raise awareness to the causes these Charities fight for through our creations and to contribute to the honorable work they achieve, for people as well as for animals, in our own way and according to our means.
Note however that selecting a color does not mean that a portion of your purchase goes exclusively to the associated charity. Rather, the total donation is divided evenly between the different charities. We've decided to do this because we feel no one cause is superior to any other cause since these organizations all work for causes that lay close to our hearts.
Our Charities:
The International Committee of the Red Cross
Established in 1863, the ICRC operates worldwide, helping people affected by conflict and armed violence and promoting the laws that protect victims of war. It is an independent and neutral organization ensuring humanitarian protection and assistance for victims of war and armed violence. It takes action in response to emergencies and promotes respect for international humanitarian law and its implementation in national law.
Oxfam
Oxfam International was formed in 1995 by a group of independent non-governmental organizations. Their aim was to work together for greater impact on the international stage to reduce poverty and injustice. Today, Oxfam is an international confederation of 20 organizations working together with partners and local communities in more than 90 countries.
One person in three in the world lives in poverty. Oxfam is determined to change that world by mobilizing the power of people against poverty. Around the globe, Oxfam works to find practical, innovative ways for people to lift themselves out of poverty and thrive. They save lives and help rebuild livelihoods when crisis strikes. And they campaign so that the voices of the poor influence the local and global decisions that affect them.
Handicap International
HI is an independent and impartial aid organization working in situations of poverty and exclusion, conflict and disaster. Their teams work alongside people with disabilities and vulnerable populations, taking action and bearing witness in order to respond to their essential needs, improve their living conditions and promote respect for their dignity and fundamental rights.
On January 24th 2018, the global Handicap International network became Humanity & Inclusion. This network is composed of a Federation which implements their programs in the field in around sixty countries and of eight national associations and are known as "Handicap International" or "Humanity & Inclusion", depending on the country.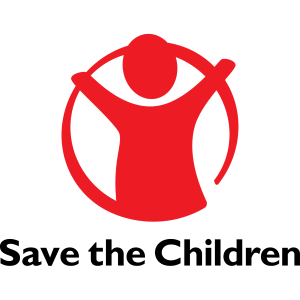 Save the Children
Save the children works in around 120 countries to deliver immediate and lasting change to children's lives. Save the Children believes every child deserves a future. Around the world, they give children a healthy start in life, the opportunity to learn and protection from harm.  They program across all contexts to ensure all children survive, learn and are protected. Save the children international and 29 member organizations make up save the children association. Every year, they reach millions of children.
Médecins sans frontières – Doctors without Borders
Médecins Sans Frontières (MSF) translates to Doctors without Borders. MSF was founded in 1971 in Paris by a group of journalists and doctors. They provide medical assistance to populations in distress, to victims of natural or man-made disasters and to victims of armed conflict. Their teams are made up of tens of thousands of health professionals, and is also open to all other professions which might help in achieving its aims. Their actions are guided by medical ethics and the principles of impartiality, independence and neutrality. We are a non-profit, self-governed, member-based organization.
Amnesty International
Amnesty International is a global movement of more than 7 million people who take injustice personally. They are campaigning for a world where human rights are enjoyed by all. They investigate and expose the facts, whenever and wherever abuses happen. They lobby governments, and other powerful groups such as companies. Making sure they keep their promises and respect international law. By telling the powerful stories of the people they work with, they mobilize millions of supporters around the world to campaign for change and to stand in defense of activists on the frontline.

Action contre la Faim
Action Against Hunger (or Action Contre La Faim (ACF) in French) is a global humanitarian organization which originated in France in 1979 and is committed to ending world hunger. The organization helps malnourished children and provides communities with access to safe water and sustainable solutions to hunger, in particular during and after emergency situations caused by conflicts and natural disasters. Close to 800 million people suffer from hunger in the world. They fight against this plague.
Cooperative for Assistance and Relief Everywhere (CARE)
CARE is one of the oldest humanitarian relief agencies in the world, founded in 1945 by 22 American organizations that banded together to rush relief and life-saving care to survivors of World War II. CARE is non-partisan, non-governmental, and non-sectarian. Their focus is fighting worldwide poverty, reaching over 122 million people. Most of their programs deal with the developing world, and their services include emergency response, water and sanitation, agricultural and economic development, health, education, and many more topics. They also advocate for policy chance and equal rights for poor people, promoting empowerment for women and gender equality. CARE international is a confederation of 12 national and two affiliate members, each as its own autonomous non-profit organization in their respective country.
World Animal Protection
Every day, in every country, millions of animals are suffering. World Animal Protection fights to end the needless suffering of animals. They influence decision makers to put animals on the global agenda and help the world see how important animals are, working from their 14 country offices, in Africa, North and Latin America, Asia Pacific and Europe. They inspire people to change animals' lives for the better by moving communities and governments to stop animal suffering and move the world to protect animals
World Wide Fund for nature
The World Wide Fund for Nature (WWF) is an international non-governmental organization founded in 1961, working in the field of the wilderness preservation, and the reduction of human impact on the environment. Their mission is to conserve nature and reduce the most pressing threats to the diversity on earth. It was formerly named the World Wildlife Fund (which remains its official name in Canada and the United States).
WWF aims to stop the degradation of the planet's natural environment and to build a future in which people live in harmony with nature, by conserving the world's biological diversity, ensuring that the use of renewable natural resources is sustainable and promoting the reduction of pollution and wasteful consumption. It is the world's largest conservation organization with over five million supporters worldwide, working in more than 100 countries, supporting around 1,300 conservation and environmental projects.